Heidi will be spending the month of May at the LH Project in Joseph, Oregon as a resident artist.
Juror
Beakers, Cups, and Mugs: The Art of Drinking 2016 Juried International Exhibition
Silver City CLAY Festival: From Oaxaca to Santa Fe
July 23 – 31, 2016
Silver City, New Mexico
Exhibition
23rd Annual Sitka Art Invitational
November 5 & 6, 2016
World Forestry Center, Portland Oregon
Articles, Podcast
Heidi is featured in the December 2014 TerraArt magazine, a publication of the Ceramic Association of Catalan in Barcelona.
See article here
Talking about Art" KMUZ program. Interview April 11, 2014Â hosted by Eric Wuest is available here.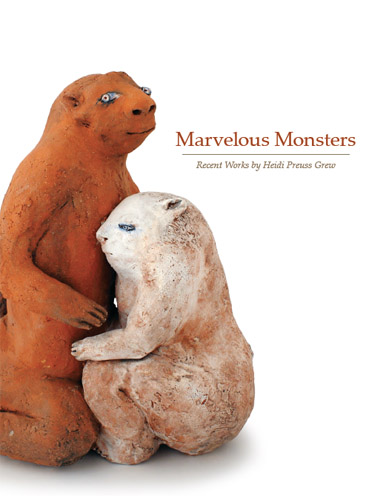 Works Available at:
Eutectic Gallery in Portland
Keramikmuseum Rheinsberg in Germany
Studio visits available by appointment